One of the best new shows on television is a series called Life, on NBC. The first season ended right before the New Year but you can see all of the episodes @ NBC.com/life.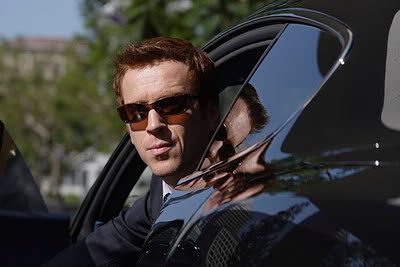 "Life" is basically about a police detective who after being wrongly convicted of murder, is set free from prison by exonerating DNA evidence. And after settling with the state, the ex-felon/detective (Charlie Crews) is back on the force on a mission to find and kill members of the conspiracy he feels set him up.

However, because most of the precinct still distrusts Crews and because of Crews' distrust of his fellow officers, he is forced to play it safe.

Overall, the storyline and the characters are very complex. Each episode offers something profound to think about and each episode adds a great subplot. And the casting of the show, the visuals, and the story is superb. -I first noticed Damian Lewis (Charlie Crews) in the film "Dreamcatcher". He had a really cool performance in the movie.

If you haven't seen the show I guarantee it's worth a watch. If you happen to find the series as great as I do, express your support on the message boards to make sure that it's picked up for another season.

On a side note: I've been surprised by the quality of new TV this year. "Dirty, Sexy, Money" and even the new Terminator series is awesome.